---
PAWSitively PETrageous Partners with TCWC & A-Pal

The owner/artist of PAWSitively PETrageous is now donating her time, talents and expertise to create products in the Zazzle Marketplace for the two Non-Profit Animal Rescue Organizations in her county. 100% of the proceeds on sales of items sold through this new store PawsNClaws will go directly to helping Tri County Wildlife Care (wildlife rescue & rehabilitation) and A-Pal Humane Society of Amador County.

---
"For the past several years, I've donated my time and talent to A-Pal's Whiskers & Wine fundraising dinner by creating the 'tear-jerking' DVD shown at the event to help open the attendees hearts and wallets. Prior to that, I spent six years as the Director of Public Relations and Ways & Means for Tri County Wildlife Care ... so both organizations have always been close to my heart.

This is an exciting venture and one that will help bring both organizations not only much needed funding, but will bring these organizations to the living rooms of animal lovers all over the world. We hope you may consider helping us by giving us permission to use your artwork, design, or photograph on apparel, gift items, stationery products and home decor in an effort to build a long-term fundraising income for these very deserving organizations."

- Doreen Erhardt



---
PLEASE READ before submitting!

What We're Looking For ...
To support A-Pal: Photographs, paintings, drawings in any medium, of pets. Dogs, cats, puppies, kittens, even small critters such as bunnies, Guinea pigs/hamsters and ranch friends such as horses. Please see image requirements below.


To support TCWC: Photographs, paintings, drawings in any medium of wildlife native to Northern California, such as; songbirds, raptors and owls, coyotes, fox, squirrels, deer, ducks, raccoons, mountain lions, bears and so on. Also, because we will be reaching a world-wide audience of general animal lovers, we will consider ALL types of wildlife, even that which is not native or not a native species of our neck of the woods. Please see image requirements below.

Image Requirements ...
ALL imagery must come to us in high resolution digital format.
Here is what that means:
We CAN NOT ACCEPT negatives, photographic prints, drawings, paintings, etc.; as we are not able to scan these for you.
Submissions must be in a digital JPG, PNG, or TIFF format in order for us to use.

If you scan your own material into digital format, please be sure to read below about size and quality needs.

Photography Submissions
We
prefer
the originally captured image rather than one which has been modified digitally in any way, including resized, cropped or post-processed. These images are going to be sold on a variety of great products to benefit the animals, the larger the better and sizing will be done by a professional digital/photographic artist to ensure the highest quality standards are kept. Therefore, it's best for you to
send us the file as it was taken and recorded by your digital camera
.
Tips:
If your digital camera captures at less than 3-MP (mega-pixels), we most likely can not use the images. More resolution (more pixels) will produce more detail in the digital image. More is better for image quality. Pixel images can be reduced in size, but lose quality when they are increased in size … we aren't being picky, it's just a requirement for us to ensure the quality of our printed products to the public marketplace. So for digital camera photographer's we need:
MINIMUM of 3 Mega Pixel capture please.
Send the files as they came off the camera if you are capturing in JPG or TIFF
Please do not resize, crop or post-process in a digital darkroom, we will do all of that based on the determined end-use.
If you shoot in a RAW format, please save your RAW files as PNG format before sending to us; as we can not read your camera's RAW format files. Why PNG, this is an uncompressed file format so there will be no loss of detail or quality as there is in a JPG which is a compressed file format.

Film-Based Photography and Scanned Artwork
If you still shoot with a film camera, or have images to contribute that were captured on film, you will need to provide us with hi-resolution digital file after scanning the negative, photo or transparency. The same applies for traditionally created artwork.
We can not scan your film, prints or artwork.
Places like Staples will often scan these for you for a reasonable fee, if you choose to do that. Should you do your own scanning, please be aware of the following:
Scans must be at a dpi (dots per inch) minimum to EQUAL the output dimensions. Our minimal dimension requirements are 5x7 or 7x5 at 300 dpi for scanned work.

Example: Scanning 35mm film size – Scanning 1.42 x 0.94 inches (36.0 x 24.0 mm) requires the MINIMUM Scanning Resolution of 1482 dpi (583 pixels/cm). Minimum meaning any cropping requires greater scanning resolution – to print at 7.00 x 5.00 inches at 300 dpi.
How Your Contribution will be Utilized and the Agreement
The artwork, design and/or photograph that you submit will be considered for use on hundreds of products. These products will be available through a new online store at a reputable, safe, secure and high-quality Print-On-Demand site.
You will be permitting Tri County Wildlife Care (TCWC) and/or Amador County Humane Society (A-Pal) to use your work in any/all of these ways:
As is = We may use your work exactly as we received it on any number of products in the list below.

In a derivative piece = Our professional artist(s) may take your photograph, remove the animal and create a whole new work of art using that piece of your photograph.

Like this derivative piece. The cat was removed from the background of a photograph, then combined with other elements such as the hat, mice, gift sacks, etc. to create an adorable greeting card for the holidays.
Or this piece which is a derivative work made up of over four photographs and additional elements such as; the hat, mustache and paintbrush.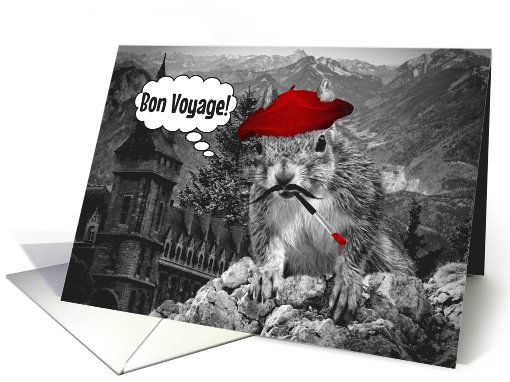 Modify the work = We may crop to fit the dimensions of a square or round product. We may remove distracting background elements such as walls, furniture, human hands, etc. We may make color and tonal value adjustments to best enhance the image, and/or we may turn the image into black and white, tone or tint the image to combine with others in a group offering as a collection. Such as calendars ...

Add Text = We may put your artwork or photograph on a greeting card or products along with a cute or sentimental statement, or create all occasion / holiday specific greeting cards where we add a verse or message. Like these ...

So, when you sign the Submission Agreement below, you are agreeing to allow TCWC and A-Pal make the most of your work by creating wonderful products to sell to the world, thereby raising much needed funds for the animals in need in our community.

---
List of Products We Will Be Selling

Apparel for

Men

Women

Children

Babies

Accessories

Bags / Totes

Necklaces

Keychains

Buttons

Hats

Belt Buckles

Luggage Tags

Neckties

Toys & Games

Jigsaw Puzzles

Dart Boards

Playing Cards

Skateboards

Electronics

Phone cases

iPad cases

iPod cases

Kindle cases

Laptop Sleeves

Doodle Speakers

Office Products
Coffee Mugs
Dry Erase Boards
Flyers
Avery Binders
Business Cards
Planners
Calendars
Envelopes
Mousepads
Rack cards
Acrylic Awards
Bumper Stickers

For Pets
Pet T-shirts
Pet Tags
Cat Bowls
Dog Bowls


Stationery Goods

Address Labels

Notebooks/Journals

Invitations

Custom Postage

Postcards

Photo Cards

Greeting Cards

Note Cards

Stationery

Letterhead

Stickers

Notepads

Wall Decor

Posters

Photo Prints

Wrapped Canvas

Framed Prints

Home Decor

Ornaments

Magnets

Gift/Trinket Boxes

Wall Clocks

Yard Signs

Photo Plaques

Throw Pillows

Sandstone Coasters

Cork Coaster Sets

Tiles

Magnetic Frames

Kitchen/Dining

Cake Toppers

Aprons

Cloth Napkins

Teapots

Candy/Treat Jars

Kitchen Towels

Pitchers

Cloth Placemats

Melamine Plates

Barware
---
100% of all proceeds made by the selling
of products using your artwork/design/photograph
will support Tri County Wildlife Care


and




A-Pal Humane Society of Amador County





We thank you from the bottom of our hearts!




---
---
Complete our Submission Form
Below with each of your File Upload(s)

---
---
About the Non-Profit Organizations Benefiting from your Artistic Donation ...

---
A-Pal Humane Society

A-PAL Humane Society is a non-profit organization supported solely by donations. 100% of donations are used for the benefit of Amador County's animals.

Your donations help build our financial base to provide long-term planning for spay-neuter programs, adoption fairs and vaccination clinics, as well increasing public awareness of the necessity of spaying/neutering dogs and cats.

Helping Animals in Amador County since 1977.

---
---
About Tri County Wildlife Care

It is the mission of Tri County Wildlife Care to improve the Quality of Life in our region through education and public awareness of our native wildlife and by giving the sick, injured and orphaned WILDLIFE a second chance to be free.

TCWC was established in 1995 as a non-profit organization. Giving Wildlife the Equality and Respect they Deserve. Serving, Amador, Calaveras, and Eastern San Joaquin Counties in California, USA.
---
---
A Safe and Secure Shopping Environment - All links to products and stores on this site will lead you to stores hosted by Zazzle, Greeting Card Universe, Cafepress, Redbubble or Amazon.com. When you purchase through links on this site, the site will make a small income which is a reward for referring customers through affiliate programs. This in no way changes the price of the item you purchase, affiliate monies comes from the manufacturer/supplier not the customer. PAWSitivelyPETrageous.com is an approved affiliate through ShareASale.com.


PAWSitively PETrageous Where Pets Shop for Their People!