missing you cards for the pet lover
---
Missing You Cards for Pet Lovers

---
Stephanie Laird is a fellow California based photographer and digital 'diva' - a friend of PAWSitively PETrageous. Her greeting cards, though have a strong focus on western styling, Stephanie is a true blue animal lover, so any all creatures are apt to pop up in her greeting card designs. Her store is a MUST visit at

GreetingCardUniverse/StephanieLaird

- ENJOY!
---
Missing You for the Cat Lover

---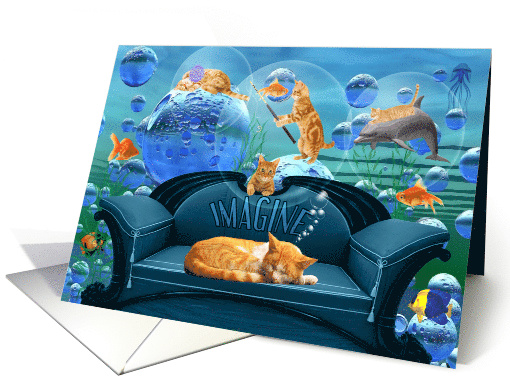 ---
---
PAWSitive Thoughts ...
Did you know that cats can have separation anxiety just like dogs, only they show it in different ways?
Ever come home to the toilet papered bathroom? Cats are creatures of habit and minimizing stress
while you are away by having someone they know care for them in your home can put them more at ease.
Cats are also capable of picking up mental images telepathically,
so send positive visual images to your cat and of the caregiver cuddling and feeding them.

---
---
---
---
Missing You for the Dog Lover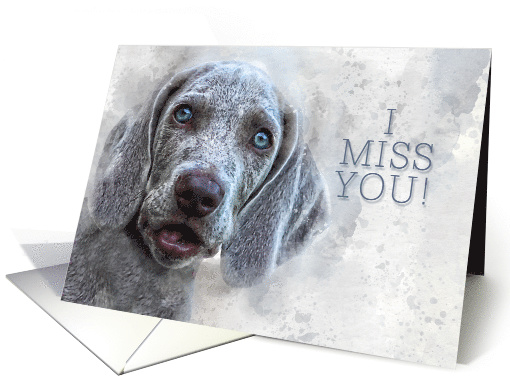 ---
---
---
---
PAWSitive Thoughts ...
Does your dog miss you when you are gone? Well let's see -
Do they chew on your belongings or make a mess when you're gone? Do they whine when you leave?
Do they watch for your return at the door or windows? Are they thrilled to see you when you come home?
Of course they miss you!

---
Missing You for the Horse Lover

---
---
---
PAWSitive Thoughts ...
Horses possess an amazing ability to recall memories,
allowing them to remember humans bonds, even after long periods of separation.
They understand humans and our language better than most give credit
and when treated well, trust equals a long-term relationship.

---
Missing You for the Exotic Pet Lover

---
---
---
| | |
| --- | --- |
| A Safe and Secure Shopping Environment - All links to products and stores on this site will lead you to stores hosted by Zazzle, Greeting Card Universe, Cafepress, Redbubble, Spreadshirt, Fine Art America or Amazon.com. When you purchase through links on this site, the site will make a small income which is a reward for referring customers through affiliate programs. This in no way changes the price of the item you purchase, affiliate monies comes from the manufacturer/supplier not the customer. As an Amazon Associate I earn from qualifying purchases. | |
PAWSitively PETrageous Where Pets Shop for Their People!