bird lover's birthday greetings
---
Featured NEW DESIGN

Bright and colorful, the drawings by Taisen Katakura in his greeting card store are sure to bring smiles and laughter to the recipient. Taisen has been drawing since he was a child and has a fondness for fantasy and comic book art, so that and animated movies create an endless supply of inspiration for this creations.

Stop on over to Tais Cardtastic Store and see what else is in the works!

---
---
---
PAWSitive Thoughts ...
Here's a little Parrot Humor!
A lady takes her parrot to the Vet. The Vet takes one look and says, "I'm afraid your parrot is dead." "That's terrible," says the woman, "How can you know that. You haven't examined it or anything." The Vet heaves a long-suffering sigh, places the parrot on the examination table, opens the door and whistles. At this, a Labrador dog bounds into the room, hops up onto the table, sniffs at the parrot, looks up and shakes its head sadly. Then the Vet gives another whistle and a cat comes into the room, springs up onto the table,
sniffs the parrot and then shakes its head sadly. "Well I'm terribly sorry Mrs Jones but there can be no doubt about it. Polly is dead." "Well, it's devastating news but thank you. How much do I owe you?" That will be six hundred and forty two dollars please." "How much?" cried the woman in shock. "That's far too much money!"
"Well it's your own fault," said the Vet, "If you had believed me in the first place it would only have been twenty dollars, but you insisted on a Lab report and a Cat scan!"
by A. Lamb

---
---
---
Parrots are described as Zygodactylous. A Zygodactyl bird has the first and fourth toes directed backward the second and third pointing forward.
There are about 250 different species
---
---
---
The biggest parrot is the Hyacinth Macaw which grows up to 39 inches (100cm) long and can weigh almost 5 pounds.
~ and ~
The smallest parrot is the buff-faced pygmy parrot which is only 3.5 inches (9 cm) tall and weighs as little as 0.4oz (11,5g)

---
---
Oddly enough one of the more curious parrots facts is that they don't have vocal cords. They produce sound by pushing air out of their trachea
and control their pitch by changing the shape and depth of the trachea. Their 'talking' is actually more comparable to human whistling.

---
---
Parrots are one of the top ten most intelligent animals, and have been taught how to read, count, and identify shapes and colors.

---
for those who love Hens & Roosters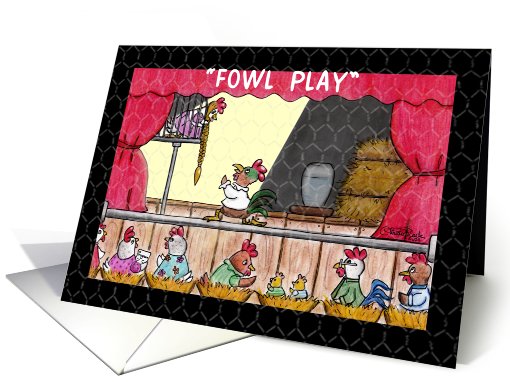 ---
---
---
---
A Safe and Secure Shopping Environment - All links to products and stores on this site will lead you to stores hosted by Zazzle, Greeting Card Universe, Cafepress, Redbubble or Amazon.com. When you purchase through links on this site, the site will make a small income which is a reward for referring customers through affiliate programs. This in no way changes the price of the item you purchase, affiliate monies comes from the manufacturer/supplier not the customer. PAWSitivelyPETrageous.com is an approved affiliate through ShareASale.com.


PAWSitively PETrageous Where Pets Shop for Their People!