greeting cards for pet lovers
---
PAWSitively PURRfect Paper Greeting Cards

No matter the occasion or holiday, we'll give you a sampling of some of the most tail wagging paper greeting cards in the world offers. We gather these amazing card from international artists at Greeting Card Universe. If you don't see what you're looking for on our site, simply click on one of the links we provide to go directly to GCU where you'll have over 500,000 cards to choose from!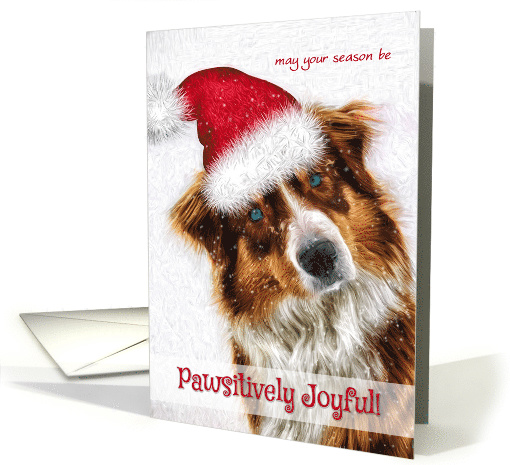 Artist Doreen Erhardt is the owner of both PAWSitively PETrageous and the
Salon of Art
is very proud to include her growing collection of greeting cards with pet lovers in mind.
"One of my favorite subjects for photography and design is animals. I've loved them all since I was a child and that is one thing I'm delighted to say I never out grew. Being able to combine my love of all creatures great and small with my photography and design skills has been a dream come true for me."
We hope you enjoy our collection and bookmark the site when you need a card for someone, because our collection continues to grow. All of these cards are beautifully printed as 5x7-inch greetings, just like those found in department stores. You choose your card online, customize it with your personal message and have the site mail it directly to the recipient. Simple and affordable. These cards are competitively priced, and often less expensive, than those found in the physical card aisles.
We've also added many featured designs from artists all over the world and we periodically feature one artist to show off their pet related greetings and allow you to get to know them as well. These designs will rotate periodically so tune in frequently to enjoy these wonderful cards. The links below will help you narrow in on the type of greeting you are looking for, so grab your furry or feathered companion and start browsing!
---
Featured Artist for Pet Related Greetings!
Natalie Kinnear

About Natalie:
"I am passionate about animals, especially dogs, and have four rescue dogs of my own who regularly feature in my designs - model fees very reasonable - a few extra treats and we're done :) I am also actively involved with animal rescue. I absolutely adore photography and design and I must admit that when I'm putting ideas together for my greeting cards it never really feels as though I'm 'working' as I enjoy it so much. My photography website is:
Natalie Kinnear Photography"
Natalie's pet related card designs are just wonderful. She has a terrific eye, outstanding photographic quality and a delightful ability to combine those skills with a sense of humor; thus creating a wide range of must have greeting cards and party invitations!
Below is a sample of Natalie Kinnear Cards. Clicking on the thumbnail views will take you to a larger view in the safe and secure environment of Greeting Card Universe.
---
for Announcements, Invitations and Birthdays
Our Announcement Category is a great place to shop for New Pet Announcements, New Babies, Graduation and Engagement announcements. Our Invitation Category includes Birthday, Halloween, Holiday and Slumber Parties. For the Pet Lover's Birthday check out our large collection of Cat, Dog, Horse and Parrot cards!

---
All Occasion, Thank You and Gift Tags
Our All Occasion Category includes Congratulation Cards, Encouragement Cards, Get Well Cards, Good Luck/Farewell cards, I Love You Cards, I'm Sorry Cards, and Missing You Cards. Looking for a cute card From the Pet, we've got it! Our Photo Card Category has many great selections for you to put your pet's photo on a great card for many holidays and occasions. We also off unique and adorable Gift Tags for the Pet Lover!

---
All Holiday Cards
Our Holiday Card Category includes Easter Cards, Mother's Day and Father's Day cards, St. Patrick's Day Pets, Halloween Cards, Patriotic Pets, Season's Greetings and Valentine's Day Cards.
---
Pet Sympathy Cards
We have a beautiful and perhaps the heartfelt collection of Pet Sympathy Cards available. Doreen Erhardt, artist and owner of PAWSitively PETrageous has a collection of over 36-cards to choose from for the loss of a dog, cat or horse. In addition we have hand-selected exquisite Pet Sympathy Cards from artists all over the world to give you the best selection possible.

---
A Safe and Secure Shopping Environment - All links to products and stores on this site will lead you to stores hosted by Zazzle, Greeting Card Universe, Cafepress, Redbubble or Amazon.com. When you purchase through links on this site, the site will make a small income which is a reward for referring customers through affiliate programs. This in no way changes the price of the item you purchase, affiliate monies comes from the manufacturer/supplier not the customer. PAWSitivelyPETrageous.com is an approved affiliate through ShareASale.com.


PAWSitively PETrageous Where Pets Shop for Their People!